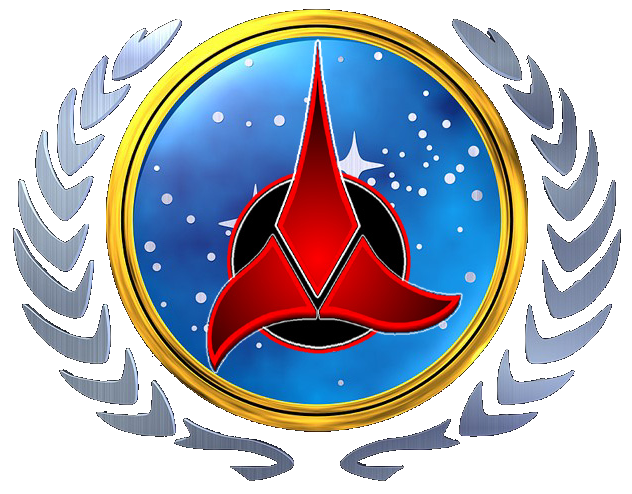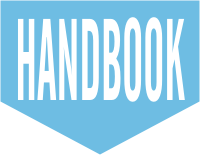 ---
The 10th Starbase 24 Charity Banquet


Thank you to all who joined us at the Starbase 24 Banquet 9. So far with your help over 9 years of the banquet and other events, we have raised a grand total of £20,167.40!
As to our next Banquet ...



Special Guests ...

J G Hertzler

Best known for his role as the Klingon General, Martok, J G Hertzler has undertaken a number or roles from Star Trek too. He appeared in the series' pilot episode "Emissary" as the Vulcan captain of the Federation starship Saratoga, a shapeshifter named Laas in the DS9 episode "Chimera" , a Hirogen in Voyager and featured in Enterprise as a Klingon Lawyer and as a Klingon Captain.

He has also appeared in TV movies such as Pirates of Silicon Valley and made guest appearances in TV shows such as Six Feet Under, Roswell, Charmed, Quantum Leap and Highlander: The Series.

Virgina Hey


Virginia is well known for the role of the priestess, Pa'u Zotoh Zhaan, in 'Farscape', for which she was nominated for best supporting actress by the Saturn Awards.

She also played the 'Warrior Woman' in 'Mad Max 2: The Road Warrior' and General Pushkin's girlfriend in the Bond film 'The Living Daylights'.

Like JG, Virgina has charmed us with her presence at the Banquet in previous years and we are delighted that she will be returning this year.

Alan Flyng

We have been privileged to have Alan with us a number of times. He is an honourary member of Starbase 24 and always regails us with stories from the world of film and TV, both on and off screen.

Alan has played a number of roles in Star Wars including various Storm Troopers but is most recognisable as an Imperial Officer. His career has since led him to be very successful in the costume department working in all sorts of genres and all sizes of production.

John Carrigan

It was in 1982 that the marshal arts instructor, after acting as security for the cast of the original TV series that John was introduced to Star Trek's creator Gene Roddenberry who inspired and advised him to "Star TrekBoldly Go" and become an actor. Following Gene's advice John tested for and won a place in a stunt team called The Stunt Action Service which led to years of touring Britain performing live stunt and stage shows.

He has also appeared in a number of ST fan films playing numerous Starfleet Officers and Klingons.

Jo Marriott

Jo is known in some circles for her many appearances as a lookalike of the popular TV character Xena Warrior Princess (Zeena) and as Lara Croft. Others may know her from her re-enactment ventures, some from her acting achievements.

Seán George

Professional actor and lookalike, Seán Francis George, has portrayed Disney's loveable rogue Captain Jack Sparrow for over 10 years. However, his repertoire is not limited to this. Seán's skill set reflects the roles he has played with high levels of experience in Tae Kwon Do, full combat ,jousting, choreographed sword-fighting, samurai sword - Iaido, abseiling and fire arms.

Peter Roy

Peter's acting career spans over fifty years and features 14 James Bond films, 5 Harry Potter films, 4 Superman films and all 3 films of the original Indiana Jones trilogy, 18 episodes of Doctor Who, The Hitchhiker's Guide to the Galaxy and Blake's 7 as well as his roles as the Rebel Engineer in Star Wars - A New Hope and as Major Olander Brit in Return of the Jedi .





All guests appear subject to commitments.

To book ...
For Details or to buy tickets...

Please contact Kehlan on kehlan@hotmail.co.uk or mobile 07838 929331.

We can accept payment by cheque, cash, paypal or bacs (bank transfer).


Adult Ticket Cost:

Please note that there is also a £5 discount for attendees of the previous banquet.


Themes

Friday Theme: Heroes and Villains

Saturday Theme: 50 Years of Star Trek


Menus

Full menu details are below but please note that allergies/intolerances and dietary requirements can be catered for provided you let us know in advance, at the time of ordering.


Refund Policy

Should the event be cancelled by either Starbase 24 or the hotel, then guests will receive a full refund. However, should you choose to cancel, then your ticket money will be donated to the charities we support. Alternatively, provided you let us know, you can give your ticket to someone else with no admin charge. Should our special guest cancel, then refunds of all payments specifically related to that guest will be arranged.



Music & Sound System

We would like to offer a special thanks to our DJ Dave Radwell of City Sounds Disco for his generous support of our event. Please do visit his website and remember him when you need a DJ.
Venue Hotel Information

The 10th Banquet is being held at the
Marriott Hotel, Peterborough.

Peterborough Business Park, Lynch Wood Peterborough PE2 6GB
01733-371111

.This hotel is just a short taxi ride from the train station.

Room rate: £60 for a single room or £70 for a double room (including breakfast).

Rooms can be booked online using the following link:
http://cwp.marriott.com/xvhpb/starbase24

Alternatively, ring the hotel direct on 01733 375 527 and quote
"Starbase 24 event".

CAR PARKING: If you are coming by car, please be sure to register your car at reception to avoid additional charges. Thank you.

Detail of Alternative Hotels Nearby

Holiday Inn, Express
E of England Way, Peterborough PE2 6HE
0871 902 1549

Travelodge Hotel-Peterborough Alwalton  
A1 Southbound, Alwalton, Nr Peterborough PE7 3UG
0871 984 6003

Premier Inn, Peterborough Ferry Meadows
Nene Park Trust - Ferry Meadows Country Park, Ham Ln, Peterborough, Nene Park PE2 5UU
0871 527 8872

Days Inn Peterborough  
Extra Services Junctn 17 A1 M, Haddon, Peterborough PE7 3UQ
01733 371540

Local Bus & Train Stations

These are located 4½ miles away from the Marriott Hotel on
Station Road, Peterborough PE1 1QL. They are located on opposite sides of the road and joined by a bridge.

http://www.nationalrail.co.uk/stations_destinations/pbo.aspx

https://www.stagecoachbus.com/

http://www.globestudios.co.uk/pbt/lynchwood.shtml

https://www.marriott.co.uk/hotels/maps/travel/xvhpb-peterborough-marriott-hotel/#directions

Previous Banquets ....

Our Banquets have been running for a decade now and have always been lots of fun. For a quick visual summary of these past events, please click here ...
Menus